What is PubMedia?
PubMedia is a simple application for Mac that allows to pack MP3 files to create an audiobook / playlist for use with SHELF.
System Requirements
macOS 10.14 Mojave or later
Download
How to use PubMedia
At launch, PubMedia will display the Welcome Page, which allows you to create a new audiobook or opening an existing one.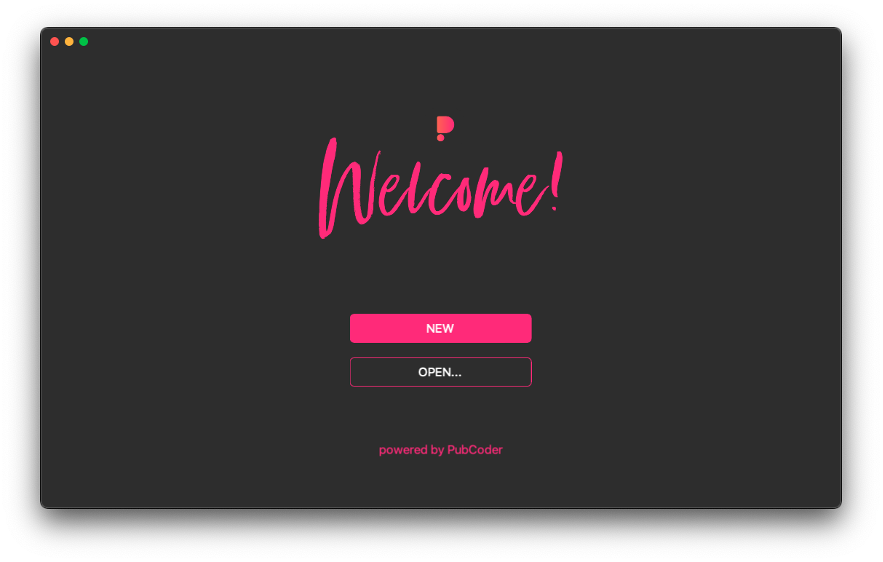 Use the button labeled "NEW" to create a new file, or click "OPEN…" to open an existing audiobook file previously created with PubMedia (.zmp or .zip files).
Creating a new audiobook from scratch
Click the "NEW" button on the Welcome Page to display the audiobook editor. Then, start by adding the TITLE of your audiobook and select a cover image of your choice (we suggest a 535x760px PNG file).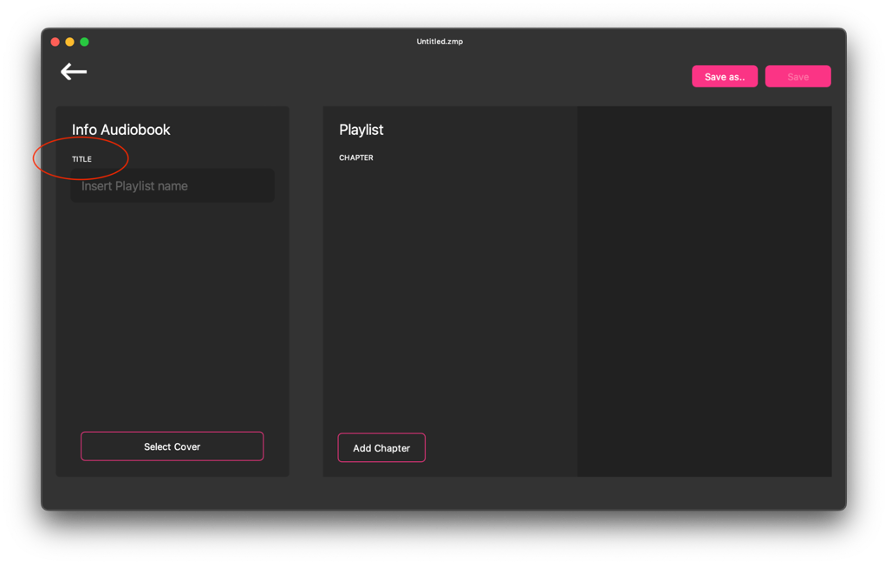 Now let's start adding book chapters to your "Playlist" section. Add a chapter using the dedicated button, then add all the information to your chapter by clicking on it in the "Info Chapter" view.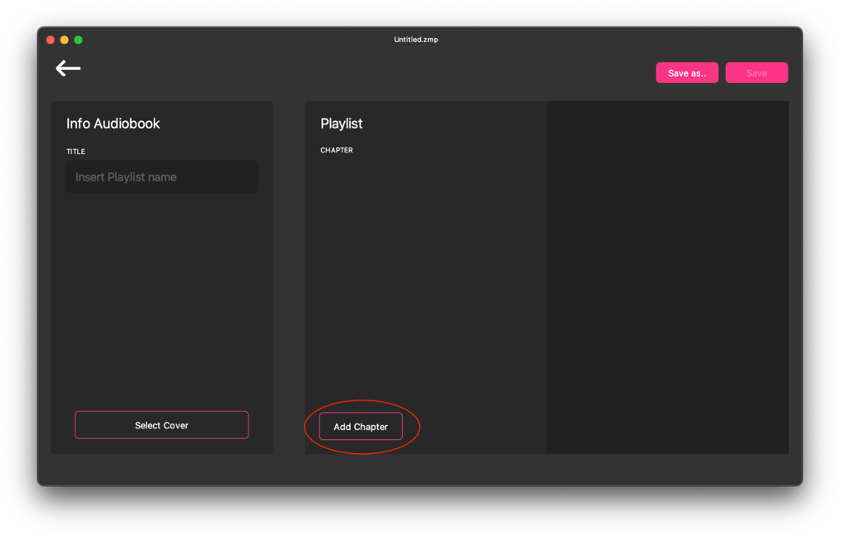 You can name the chapter, add a title and a note (REF) then select the corresponding MP3 audio file and continue to add all of the chapters to your audiobook.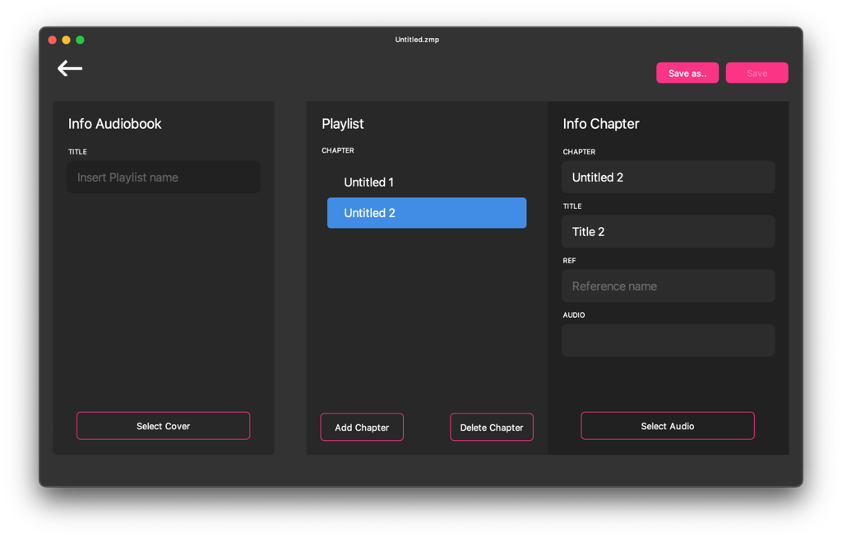 If you need to save the project please click on the "Save As" button on the right corner of the view, name the file and save it into your laptop.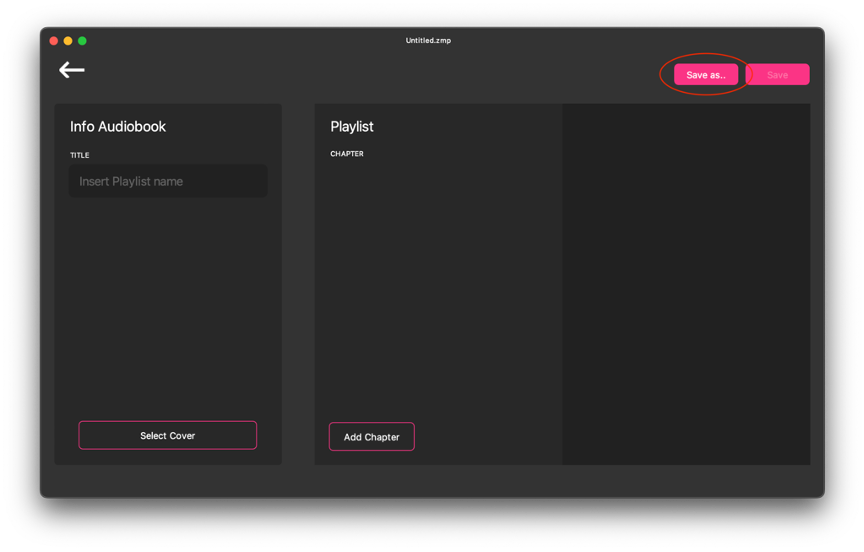 Editing an existing audiobook
If you need to modify an existing file you can go back and start from the "Open" button on the welcome page.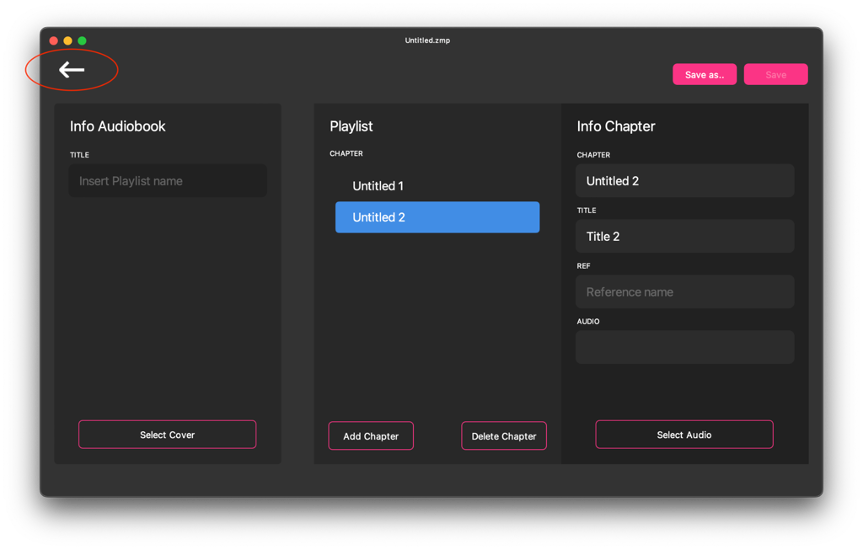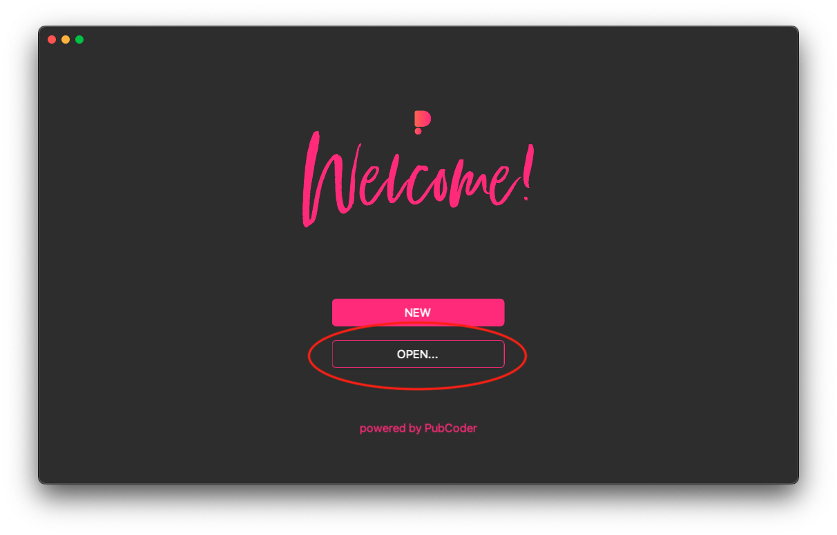 Just choose the file you need to modify and you will be able to change it as you wish and save the new version using the "Save" option on the right corner of the view; if you want to create a new copy of the file, just click "Save as".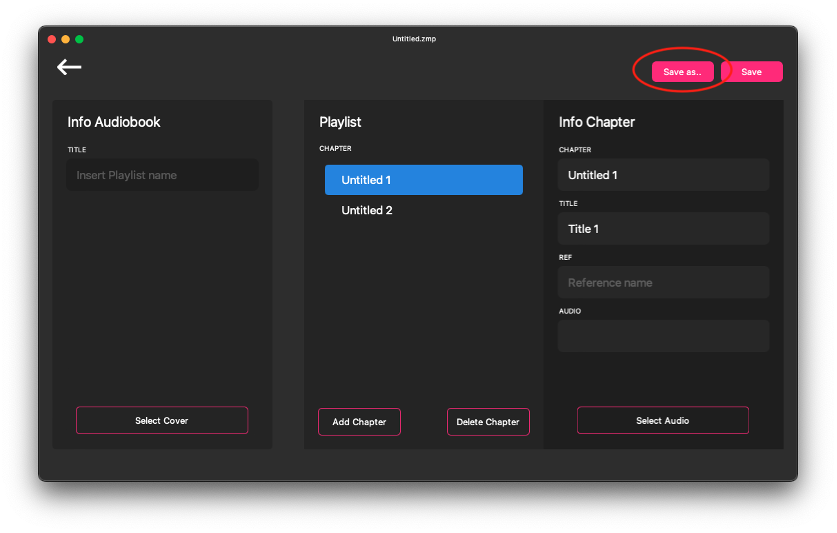 Testing with PubReader
You can test the exported .zmp audiobook file by sending it to your smartphone and opening it with PubReader App.
If you haven't done it already, just save you audiobook file in PubMedia.
Be sure you have PubReader installed on your device. You can download PubReader from App Store or Google Play starting from our downloads page.
Then send the file to the device and open it in PubReader. If you are using an iOS device, you can just use AirDrop from your Mac:
Right-click on your audio book file, e.g. "example.zmp".
Choose Share → AirDrop, and send your file to your device.
When the device receives your ZMP file, you can choose what application must open and now choose from menù "PubReader".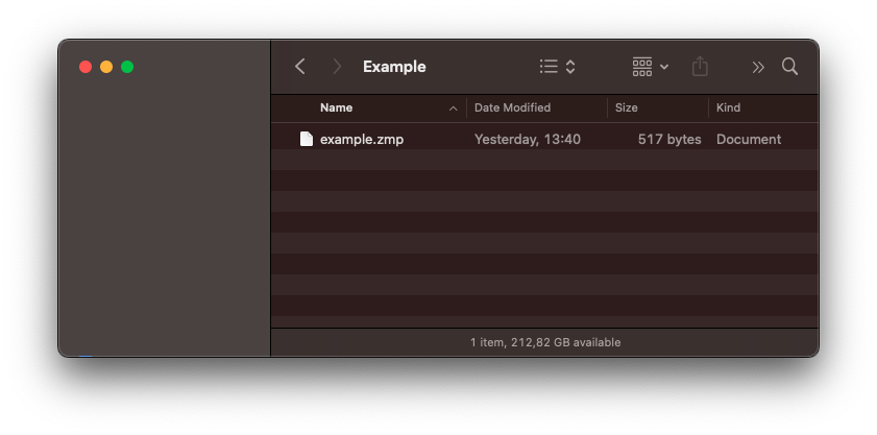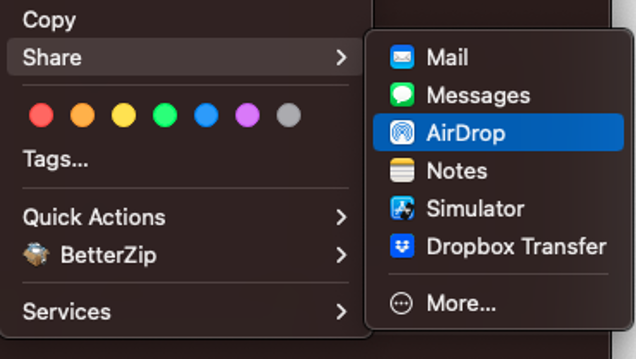 Publishing the audiobook to Shelf
Finally, you can publish the audiobook on your Shelf: just create a product record on the CMS and upload your file there. Please note that you will need to change the extension of your file from .zmp to .zip before upload it to the CMS.